Louisiana Film Sound
Thanks for stopping by. I'm a Production Sound Mixer and Member of IATSE 478. I had the honor of being the Production Mixer for Oscar Nominated "Beasts of the Southern Wild". I have a work ethic second to none and work well with every department to get the best sound we can. My boom-op Matt Champagne and I have worked as a team for over 7 years and bring a high level of professionalism to each and every project we work.. I have 25+ years of recording experience...
Hey 2016!
Dirty Dancing awaits! Heading up to Asheville, North Carolina for the ABC Event Movie (Dirty Dancing)... Can't wait for all the great music and looking forward to working with my Scream Queens cast member Abigail Breslin!
That's a wrap on Scream Queens.. It was the most challenging and rewarding show to date. Matt and Charlie did a first rate job and could not have excelled without them!!
Sound Devices has posted a nice interview we did at the end of last year....Really appreciate the time... Great products!
http://www.sounddevices.com/in-action/mark-leblanc
Dirty Dancing Full playback rig with phase locked timecode integrated into my cart. Brought an old friend the MOTU Digital Timepiece into the rig to provide solid timecode..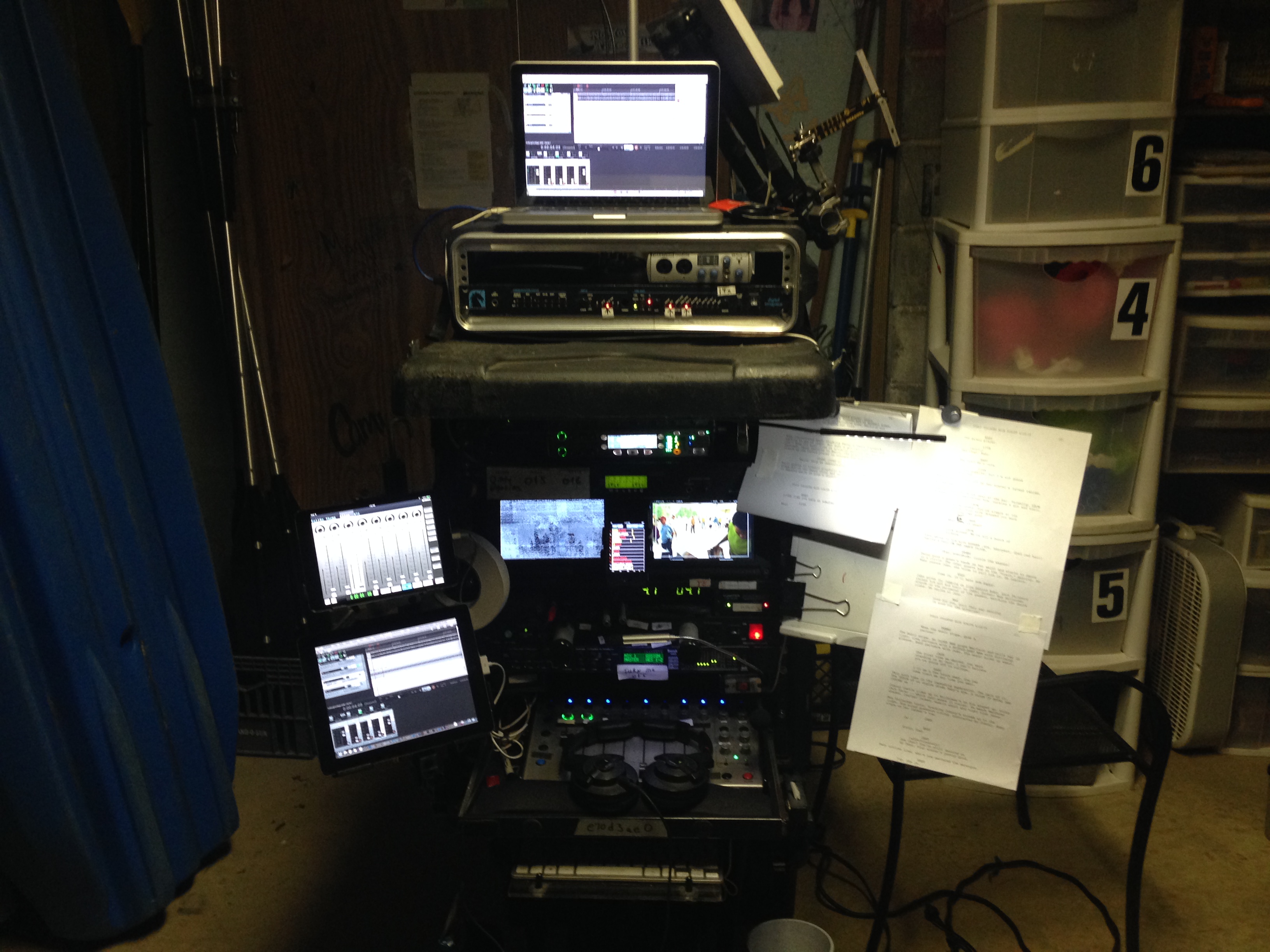 Follow Cart 2.0 is complete.. Just in time for the ABC Event Movie Dirty Dancing in North Carolina!
The designed the cart to be shorter and more light weight with a whole lot more storage space.. Mission Accomplished! My
Original cart can be seen a few pictures down.. Great cart that served me well but excited to put the new one into service....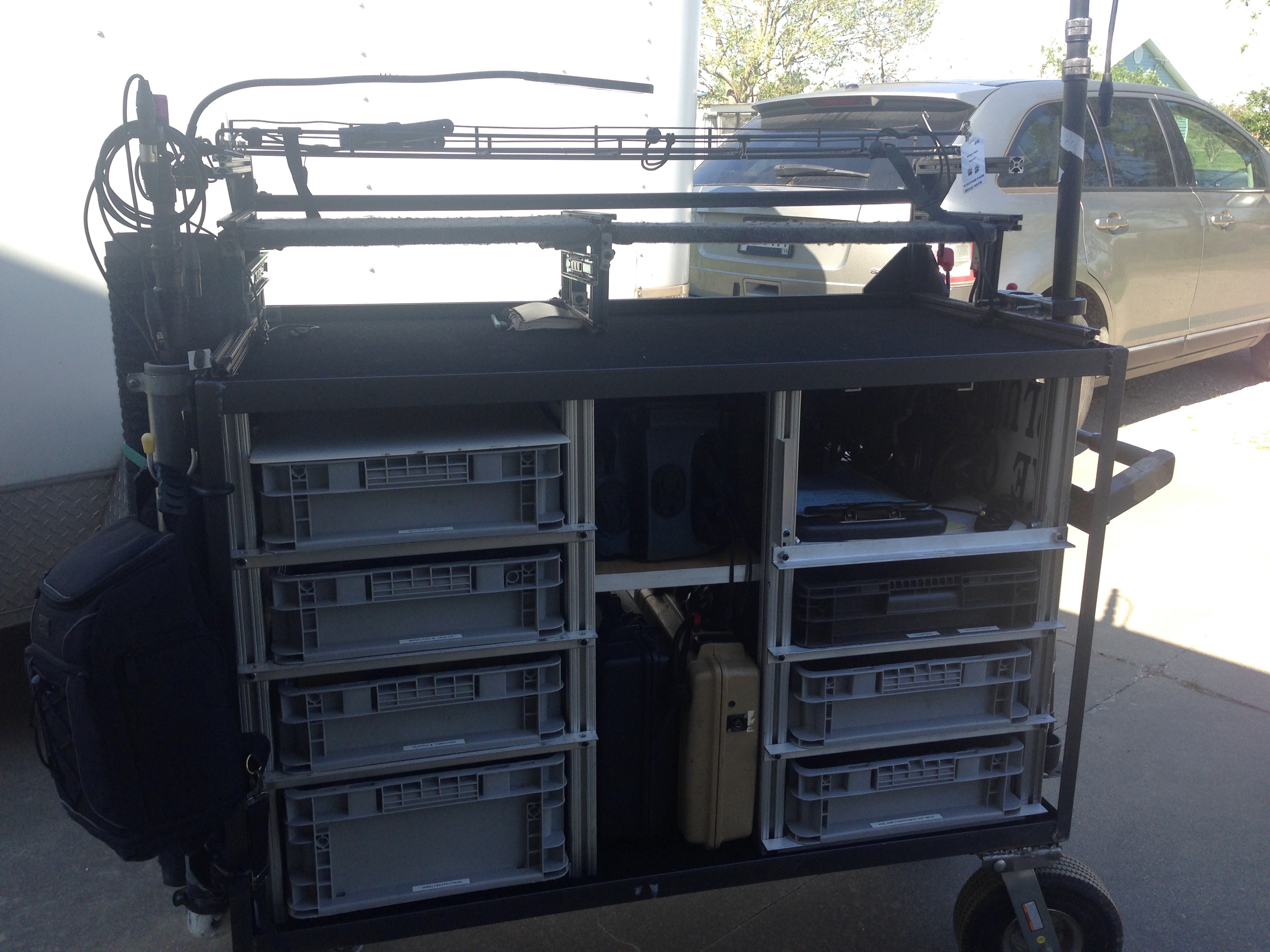 Full Kappa's with guests! 12 Tracks of Fun...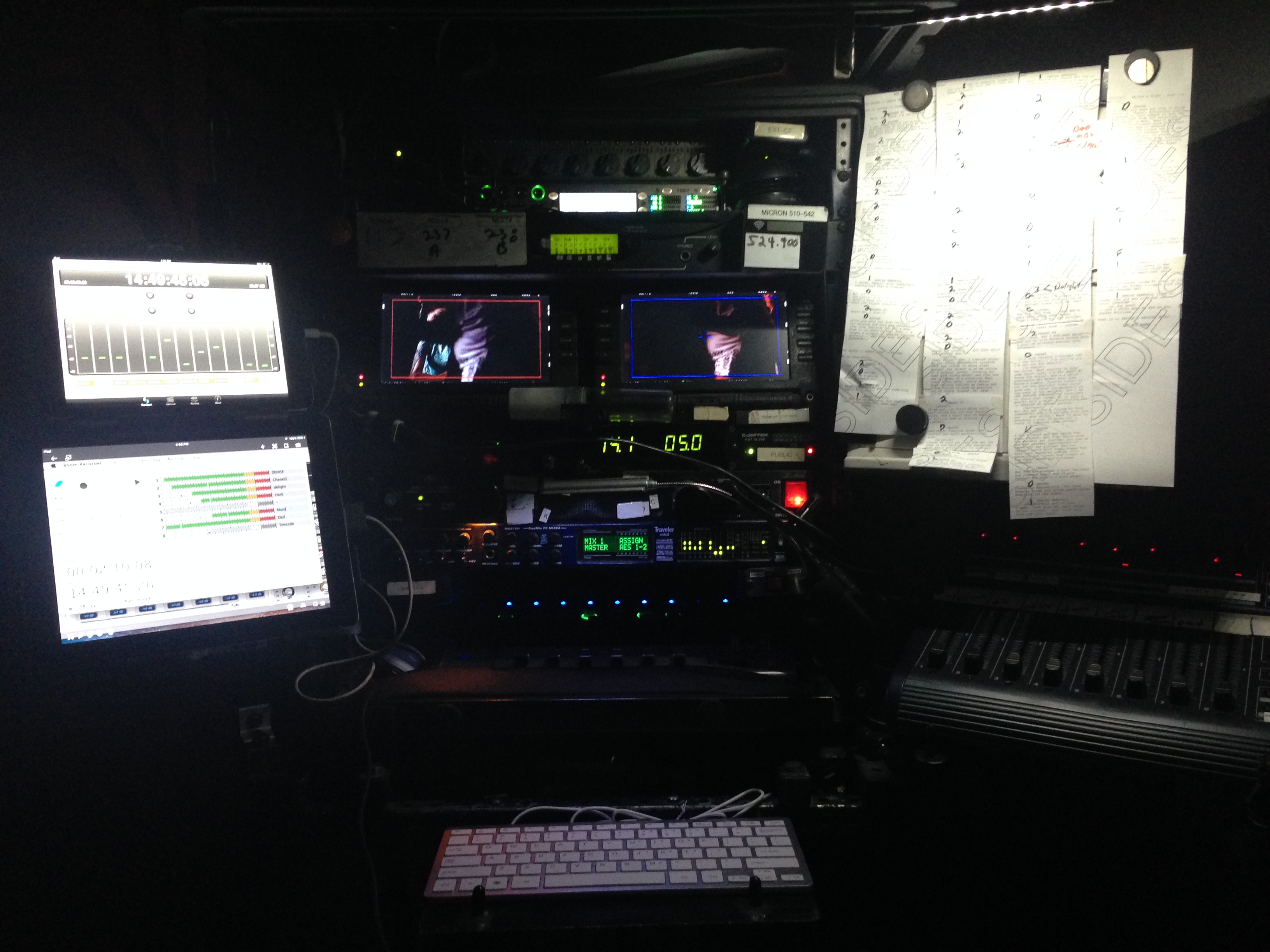 Front and center in the Kappa Rotunda.. Source of all our reverb..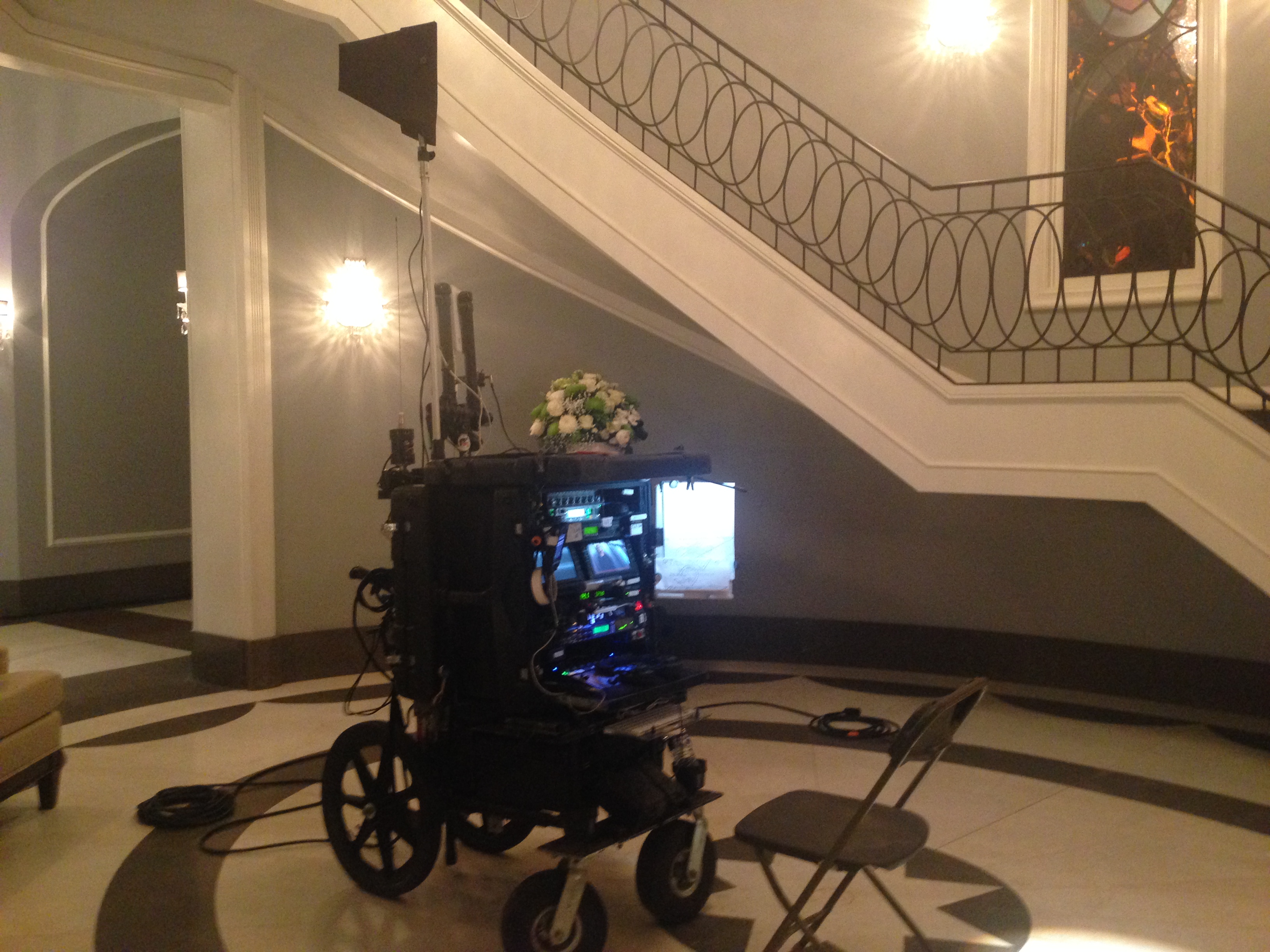 Full cart in action on Freakshow..Used Reaper to feed lines to actor in earwig then created a Mix-Minus routing in the 788t.. Lots of fun.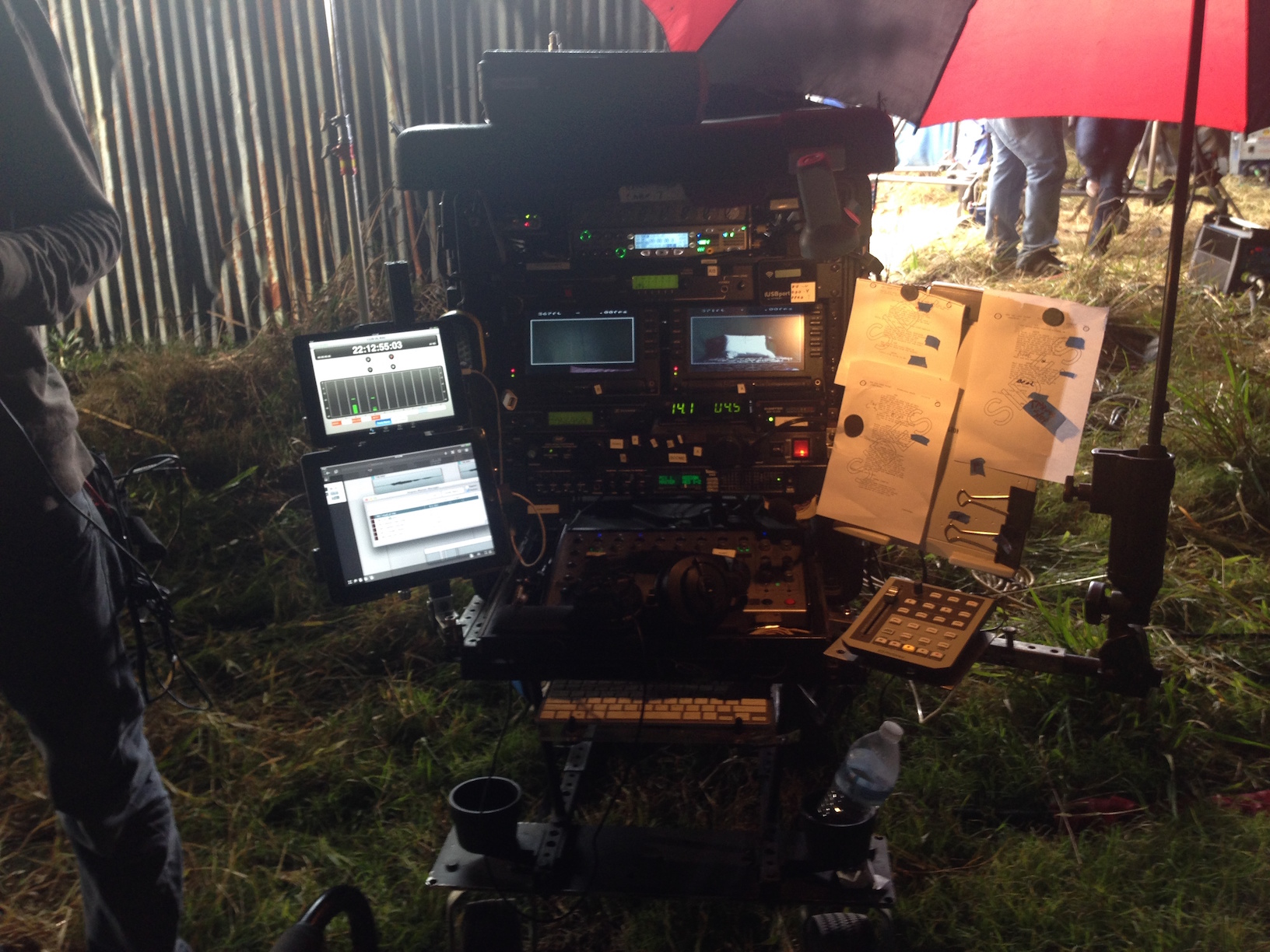 Summer 2014 Cart / Follow Cart Upgrade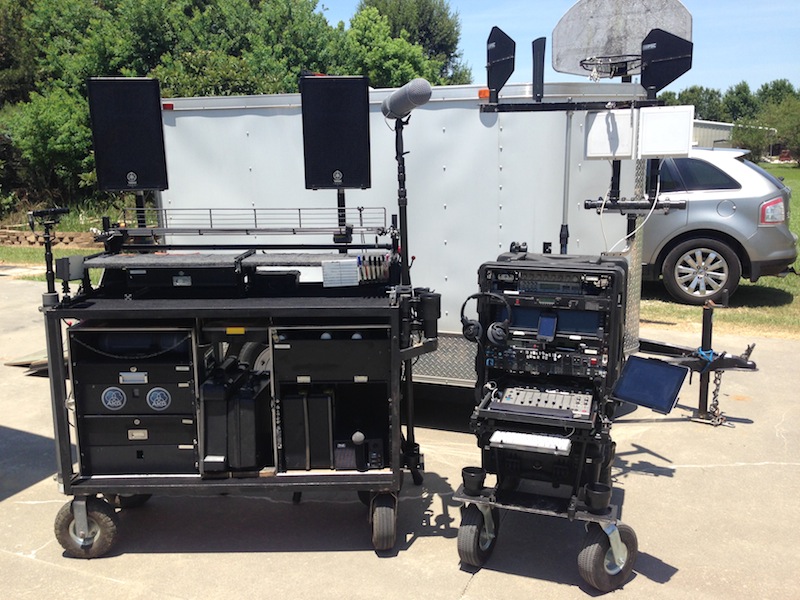 iPad Mini running CL-WiFi, iPad controlling MacMini running MOTU CueFX- Full onboard Playback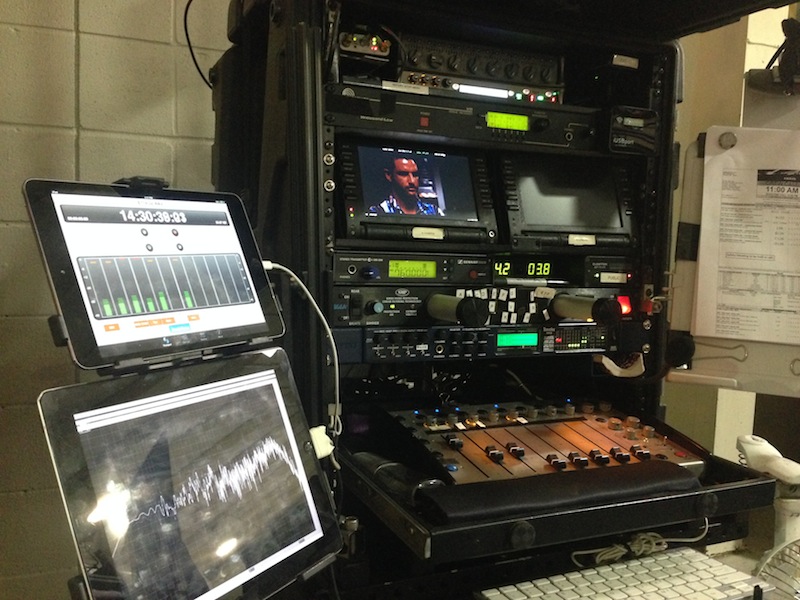 My office..